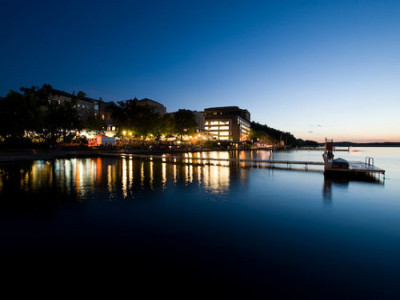 This hole is no secret, but it is a special spot.
The Memorial Union at UW Madison includes "the terrace" – a back deck shared by the entire city and all UW alumni alike. The terrace includes a cordoned swimming hole at the end of a dock in the summer months (lifeguard included) – but some folks choose to swim at other times of the year as well.
When you swim off the terrace, you can also enjoy the food and beer sold there, free live music most summer evenings, and the best people-watching outside of an airport. Bring a towel and a change of clothes for a full summer day/evening of fun.