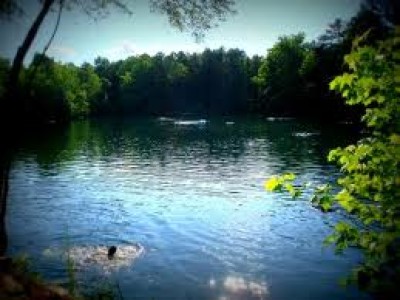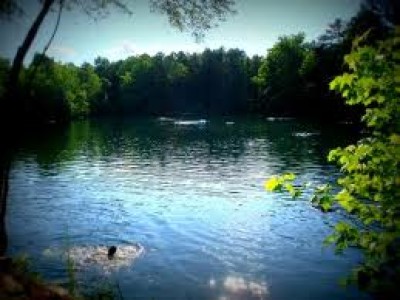 A pristine water-filled quarry. You might want to bring a floatie for this hole.
There's a trail around the whole quarry and at one end, you can hike into the Eno River as well.
This is a highly used swimming hole by locals, so expect to share your shore spot with others. There are 3-4 mostly flat areas on the side where you can set your items. Dogs must stay on leash (rangers ticket).
Some kids "cliff jump" on the north side of the quarry, but this is quite dangerous as the land keeps receding from the water here.
Arrive early for a quieter, less populated adventure.