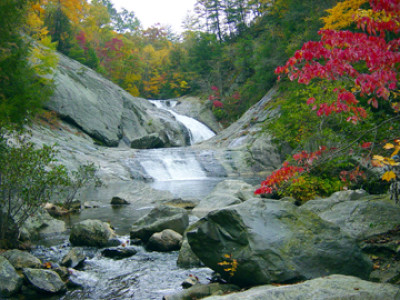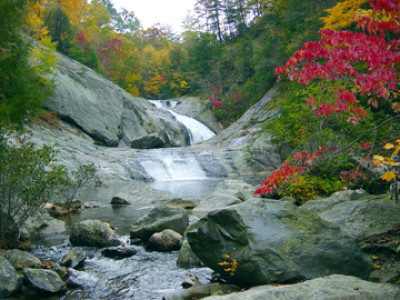 This is a three tier waterfall, and each falls has it's own mechanism for descent. The first one you can slide down or jump off, the second you can climb halfway up with a rope and jump off (or, if your crazy-meter is significantly higher than mine, I have seen people jump and slide from the top) and the third is a moss covered, slow slide into a glorious swimming pool at the bottom.
Safety precautions – The hike in is approximately 1-1.5 miles. The climb down to the falls is physically challenging. Climbing back up after sliding or jumping off them is physically challenging. Rocks at the falls are slippery. I do not recommend diving into any of the pools for your safety (although the pools are quite deep). Walk on the moss at the falls, as it is less slippery than the wet, smooth rocks.
There's a nice boulder in the middle to climb as well.